Window Shades – Free Consultation
The Hunter Douglas
Season of Style Savings Event August 20 – December 5, 2022
Cover your windows in style this season at a savings with Hunter Douglas window treatments. Beautify your home at a savings on select stylish and energy efficient window shadings and honeycomb shades at Niles Floors &  Blinds.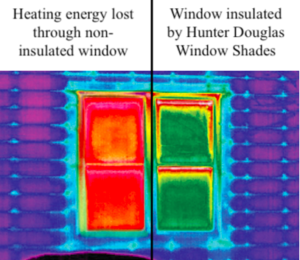 $100 rebates on the following Hunter Douglas Shades during the Season of Style Savings Event 'til 12/5/22:
• $100* Rebate when you purchase 1 Luminette® Privacy Sheer PLUS $100 each additional unit
• $50.00 Rebate when you purchase 2 Silhouette® Window Shadings PLUS $50 each additional unit 
• $50.00 Rebate when you purchase 2 Pirouette® Window Shadings PLUS $50 each additional unit
• $25.00 Rebate when you purchase 4 Duette® Honeycomb Shades PLUS $25 each additional unit
Sale dates at Niles Floors and Blinds 8/20/22 – 12/5/22.
Hunter Douglas manufacturers the best blinds, custom window shades and automated shades in the industry. Love your home this fall by adding window treatments with amazing light control, beauty, softness, and privacy. Transform any room setting with a combination of Hunter Douglas light-filtering window shades and sheers. Ideal for enjoying views from inside your home while maintaining the level of privacy you want from the outside.
Niles Floors & Blinds is a Hunter Douglas Gallery dealer featuring a WIDE selection of the most innovative Hunter Douglas window coverings such as, Duette® Honeycomb Shades, Silhouette® Window Shadings, Luminette® Privacy Sheers, Sonnette® Cellular Roller Shades, Heritance® Harwood Shutters, New Style® Hybrid Shutters, Vignette® Roman Shades, Parkland® Wood Blinds, & more. Professional measuring & installation is provided on all Hunter Douglas window coverings.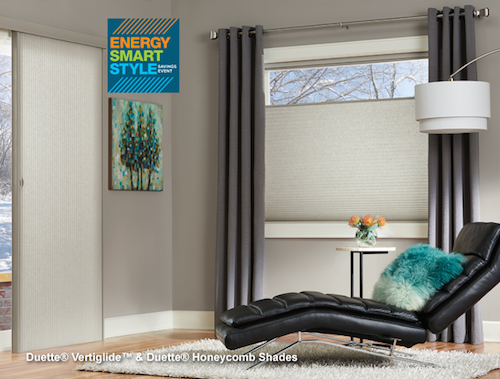 Schedule a FREE VIRTUAL DESIGN CONSULTATION BY PHONE OR VIDEO. Visit the store or make an in-home appointment at 914-737-6780.
**Manufacturer's mail-in rebate offer valid for qualifying purchases made September 10, 2022–December 5, 2022 from participating dealers in the U.S. only. Offer excludes HDOrigins® and Nantucket™ Window Shadings, a collection of Silhouette® Window Shadings. Rebate will be issued in the form of a Virtual Reward Card emailed within 6 weeks of rebate claim approval. Subject to applicable law, a $3.00 monthly fee will be assessed against card balance 12 months after card issuance and each month thereafter. See complete terms distributed with Virtual Reward Card. Additional limitations may apply. Ask participating dealer for details and rebate form. ©2022 Hunter Douglas. All rights reserved. All trademarks used herein are the property of Hunter Douglas or their respective owners. 
Roller Shades & Cellular Shades
Authentic Hardwood Blinds
Top-Down, Bottom Up Shades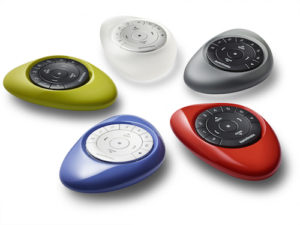 Whether you desire light control or privacy, Niles Floors & Blinds will guide you through the process of selecting the perfect blinds, custom shades or shutters for your residential or commercial needs. We can motorize your blinds and shades! Ask about PowerView® Motorization. PowerView® Motorization raises and lowers your shades automatically using the Pebble remote control or use your iPad, iPhone, or Android device. At the touch of a button, easily operate your Hunter Douglas window treatments simultaneously in any room of the house or office. The Pebble is available in a variety of colors to coordinate with your interior decor. You can also use your home speaker devices to operate your window shades by voice command. Ask Alexa, Siri, or Google Home to raise or lower your custom shades anytime of day or night. Schedule preset times to move your shades according to your daily routine.
Duette® Honeycomb Shades
Hunter Douglas Duette® Honeycomb Shades are stylish and energy efficient due to their patented honeycomb construction. The cells of this popular window shade trap air to keep your home or office cool in summer or warm in winter. Ask about even more energy efficiency savings with Duette® Architella®.
Duette® Honeycomb Shades are available in a variety of designer fabrics, colors and lifting systems. You can purchase a piece of fabric and color to match your existing decor. Duette® is available cordless so you'll never have to worry about child and pet safety. You can even automate your shades with PowerView® Motorization.
One of the most popular features of Duette® Honeycomb Shades and Duette® Architella® is the top down, bottom up feature which allows you to place your shade anywhere you want on the window. Enjoy your favorite views and have privacy at the same time.
Silhouette® Window Shadings
Hunter Douglas Silhouette® Window Shadings were designed in 1991. For more than 29 years, Silhouette® Window Shadings have stood the test of time. Homeowners still love the elegance of this window shade featuring two vanes that give the illusion they are magically floating between sheers.
Silhouette® Window Shadings offer amazing light control by diffusing harsh sunlight. You don't have to sacrifice privacy either. Silhouette® Window Shades are available in room darkening fabrics. Ask about Silhouette® A Deux. Sun glare will never wake you up again with Silhouette® A Deux window shadings.
Silhouette® Window Shadings are the ultimate in light control with exceptional beauty. Stop by Niles Floors & Blinds to see Silhouette® Window Shadings on display. Available in a variety of colors and lifting system including LiteRise®, a cordless system and PowerRise®, a motorized operating system. Silhouette® comes in multiple vane sizes so you can decide how much of a view you want to experience.
Luminette® Privacy Sheers
Hunter Douglas sheer Luminette® vertical blinds are a great vertical window covering solution. Dress your windows in translucent sheers with simple elegance. Luminette® Privacy Sheers are perfect for large windows or sliding glass doors. The vertical window covering solution Luminette® coordinates beautifully with horizontal window shades like Silhouette® Window Shadings or Pirouette® Window Shadings.
Heritance® Hardwood Shutters
Heritance® Hardwood Shutters are award-winning interior shutters for their durabilty, craftsmanship and beauty. The Window Covering Manufacturing Association acknowledged the superiority of this product in the wood shutters category.
Heritance® Hardwood Shutters are handcrafted in the United States using exceptional dovetail construction. Ask about the Heritance® real wood shutters designed to coordinate with today's modern flooring, cabinetry and furniture.  Hunter Douglas hardwood shutters are available in authentic hardwood finishes made with exceptional craftsmanship.
Hunter Douglas also features two other wood shutter lines with a plantation shutter look:
• New Style® Hybrid Shutters
• Palm Beach™ Polysatin™ Shutters
Faux or real wood shutters are available at Niles Floors & Blinds. Hunter Douglas Faux wood shutters do not warp, crack fade or peel. Faux wood shutters are ideal for areas of high humidity and moisture. They can also be a great alternative in cost savings as compared to authentic wood shutters. Visit Niles Floors & Blinds or call for more information.
Vignette® Roman Shades
Vignette® Window Shadings are available in modern and traditional styles. Choose from exquisite colors that pop to classic whites and neutrals. Vignette® Modern Roman Shades and Vignette® Traditional Roman Shades are available with 3″, 4″ and 5″ folds.  Make a dramatic statement on your windows with roman shades with or without folds.
Visit the Niles Floors & Blinds showroom to see the latest designer roman shades on display. Niles has a full-line of designer roman shades. Ask about the Hunter Douglas Design Studio collection featuring unique roman shade patterns and designs with and without texture.
Parkland® Wood Blinds
Parkland® Wood Blinds are authentic wood blinds. Live with the beauty of the outdoors within your home or office. Hunter Douglas uses wood from sustainable forests to protect the environment. Select wood grains in various colors such as cherry, oak, walnut, and more.
Parkland® Wood Blinds are available in different slat sizes and a multitude of options just dress up your windows. Choose from decorative and matching headrails, add cornices or decorative tapes for a complete window fashions look.
Provenance® Woven Wood Shades
Hunter Douglas Provenance® Woven Wood Shades are made with natural grasses, reeds and fiber. If you love bringing elements of the outdoors into your room setting, woven wood shades may be the perfect window covering for your home.
Woven Wood Shades are available in many colors and the overlapping folds create a beautiful look on windows. Transform the look of your room with unique fibers and textures today. Visit Niles Floors and Blinds or call to schedule a free consultation.
Solera® Soft Shades
Solera® Soft Shades are the only soft cellular shades available in the window treatment industry. They have a streamlined, uncluttered look on the window. Solera® provides light control and room-darkening options. Come see the beauty and quality of Hunter Douglas window shades for yourself at Niles Floors & Blinds.
Sonnette® Cellular Roller Shades
Hunter Douglas Sonnette™ Cellular Roller Shades are one of the most versatile shades in style and energy-efficiency. This custom window shade has the construction of a cellular blind with the softness of a roller shade. It's completely cord-free for child and pet safety with the SoftTouch™ battery-operated wand control automation system. Visit Niles Floors & Blinds for a free demonstration of all Hunter Douglas automated blinds and shade systems.